Blog Series — Consultation
Welcome to our new BLOG SERIES! In this series, we will take you through the entire microblading experience with Nicole, from consultation to aftercare. Be sure to check back each month for the next step in the microblading experience. We'll start off with our first step: consultation!
CONSULTATION
If you're uncertain whether microblading is for you and you've read through the information on our website (there's great information there, I promise!), its time to schedule a consultation. The consultation is $50, but if you do schedule an appointment, that $50 will be applied towards your bill! The consultation with Nicole is 30 minutes long, give or take a few minutes. You'll talk about the microblading process, tools, and brow customization. By scheduling a consultation you are in no way committing to a later appointment. We do this consultation to make sure that we're a right fit for each other!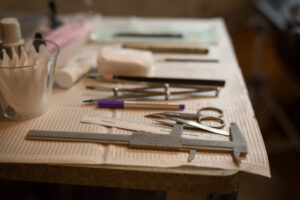 Your preferences!
You are more than welcome to bring your eyebrow pencils and photos with you. Bringing in your favorite brow pencil can help us determine which color you like best. Photos can help us visualize what kind of shape you prefer. Nicole will then offer her own advice on shape, thickness, and color. Once that's done, Nicole will draw the perfect brows on you by using science and math (really just measuring your bone structure!) to find the best brow location. She'll fill them in with hair-like strokes to mimic how your microbladed brows will look. We'll snap some pictures of your awesome new brows for you to take home to the peanut gallery!
Love them?
Awesome! Text Nicole and let her know you're ready to schedule your appointment. We'll have you place a $100 deposit to reserve your appointment slot!